May 18 , 2020
Reset and Recharge Your Skincare Routine for Summer 2020

After years of research, trial & error, and getting the inside scoop from our favorite aestheticians, we've compiled a list of proven ways to prevent and reverse signs of aging, replenish skin hydration, and literally RECHARGE your skin!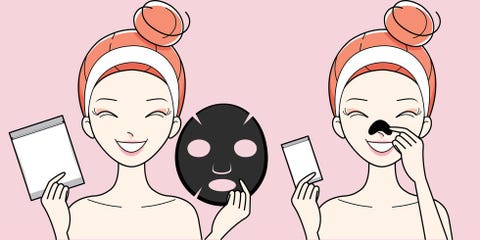 It's time to reset your skincare game!
Problem: Fine lines and wrinkles from premature aging

Cause: Our skin naturally loses its elasticity due to a decrease in collagen and elastin production. Also, both natural and environmental aggressors and stressors cause skin cells to "break down".

Solution: Invest in ingredients like Collagen, Retinol, Amino Acids, Peptides, and Adenosine to help signal cells speed up cell turnover and cell regeneration. While these active ingredients revive your skin, antioxidants are no less important as they help create a protective barrier on your skin that shield daily aggressors and stressors. Snow Cream is rich in ultra-soothing extracts and leaves your skin feeling dewy and revamped due to Niacinamide and Hyaluronic Acid. Also, Stimulating Retinol Facial Serum will help combat fine lines and wrinkles due to it's composition of Retinols and natural Fatty Acids.

Problem: Uneven skin tone from hyperpigmentation and general unevenness
Cause: Dark spots form from overactive melanocytes and increased melanin (excessive sun exposure, hormones, age, inflammation, and more).
Solution: Targeted treatments will become your best friend, as they are clinically proven to help brighten dark spots. Look for ingredients like Vitamin C, Licorice Root, Kojic Acid, they help reduce hyperpigmentation by inhibiting enzymes that are responsible for skin-darkening pigmentation. Try Brightening Vitamin C Facial Serum and Be Bright Be You Brightening Gold Foil Mask, packed
Niacinamide, natural plant extracts, and Adenosine to help brighten skin.

Problem: Enlarged pores

Cause: As we get older, our skin loses elasticity and naturally becomes thicker which causes skin cells to gather around pores and make them appear large. Frequent sun exposure may also cause large pores.

Solution: Using non-comodogenic skin care products, cleansing your face daily, exfoliating (non abrasively!), and protecting your skin from harmful environmental aggressors will help keep your pore size under control. Rose Gold Peel Off Mask helps clear excess sebum, eliminate dead skin, tighten pores, but at the same time hydrates your skin. 24K Gold Peel Off Mask also helps to minimize pore-size
appearance by balancing sebum production while stimulating collagen production due to the formula's active ingredients.
Love, the Symphony Beauty Team
---